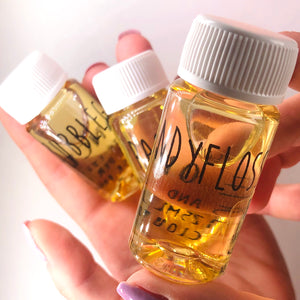 THIS PRODUCT IS ONLY AVAILABLE TO SA CLIENTS. If you are an international client and you order this product, it will not be included in your order and will be replaced with something else with a similar value (slime or slime supplies).

Fragrance oil can be added to slime, soaps or candles.
These fragrance oils are available in a 30ml quantity.
The oils available for purchase are not necessarily the oils shown in the pictures.
Please note that these oils are not edible. Keep away from your eyes and keep away from pets and children.
IMPORTANT: All our slimes are made with a borax based activator. Slime is not edible. Recommended for ages 8 and up.