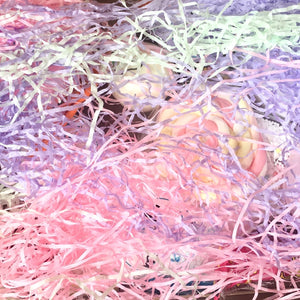 A delightful surprise box, filled with our best slime picks and treats... from time to time we even include a new slime, not yet released!
Since every treat box is unique, please specify should you want your Treat boxes to be identical when placing an order for more than one. The default is for us to make every treat box unique.
Each Treat Box contains the following:
Two 250ml slimes
One 125ml slime
Two 50ml slimes
A selection of random glitters, beads and charms.
IMPORTANT: All our slimes are made with a borax based activator. Slime is not edible. Recommended for ages 8 and up.