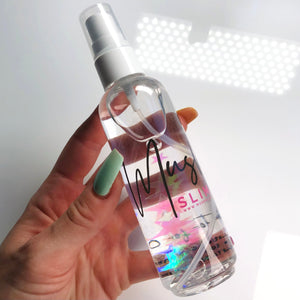 A 100ml mist spray bottle with borax based activator. Activator solution is used when slime is sticky. Spray directly onto your hands to make handling slime easier or onto sticky slime.
We add a dash of random glitter into the solution, because it's pretty.
IMPORTANT: All our slimes are made with a borax based activator. Slime is not edible. Recommended for ages 8 and up.